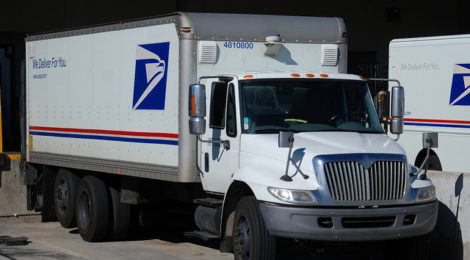 Michael 0. Foster Director, MVS Division
American Postal Workers Union, AFL-CIO 1300 L Street, NW
Washington DC 20005-4128
Date: 05/09/2017
RE:   Q00C-4Q-C 02154783/A19V20021
Class Action
Washington DC 20260-4100
Dear Mike:
Recently our representatives met to discuss the above captioned grievance at Step 4 of the grievance­ arbitration procedure. The issue presented in this case concerns the 2002 changes made to the Motor Vehicle Operator (MVO) and Tractor Trailer Operator (TTO) Qualification Standards. The parties agree to resolve this case based on the following understanding :
The subject changes to the Qualification Standards shall remain in effect.
An MVO may be awarded a TTO position provided they meet the requirements of the current TTO Qualification Standards. As such, the employee must have a valid commercial driver's license, with air brakes certification for relevant work vehicles, from the employee's state of residence. The employee must also have two years of general driving experience with at least one year full-time, or equivalent, of driving 7-ton trucks and/or buses with a minimum of 16 passengers. At least six months of the required driving experience must be operating a tractor-trailer.
An MVO holding the appropriate state license to operate a tractor-trailer, who qualifies for a certification on a Large Truck Skills Course will be considered to meet the six month requirement. If an MVO does not meet that qualification, the six month waiver does not apply.
The parties recognize the provisions of Article 39.1.B.9, which state: "When tractor-trailer assignments  are established, motor vehicle operators who are not qualified to drive tractor-trailers, will be given on-the­ clock training, starting with the senior MVO."
An MVO seeking a TTO position who does not have the appropriate state license to operate a tractor­ trailer is responsible for obtaining the appropriate state permit. Once holding the proper state issued permit the employee may receive training in accordance with Article 39.1.B .9 to prepare for the state licensing test. An MVO who then qualifies for certification on a Large Truck Skills Course as part of this USPS training, will be considered to meet the six month qualification.
The parties reaffirm the requirement outlined in the Joint Contract Interpretation Manual that states: "It is not the policy of the Postal Service to require the tractor trailer driving test for an MVO position."
This agreement is made for the specific circumstance described above and does not alter the provisions of the collective bargaining agreement.